Sepha turns 40!
Time to celebrate
2020 brings us back to 1980, the year Sepha was founded and started supplying the pharmaceutical industry with manual and automatic deblistering machines.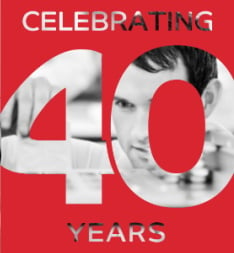 Now, 40 years later, we have established a global reputation for our extended portfolio of innovative solutions developed to improve procedures to leak test, deblister and package pharmaceutical products, medical devices and healthcare products.
During the past four decades we have built great relationships with our agents and distributors and have worked with customers from all parts of the world. Thank you all for making this happen, we look forward to the next 40 years!

Interesting links: