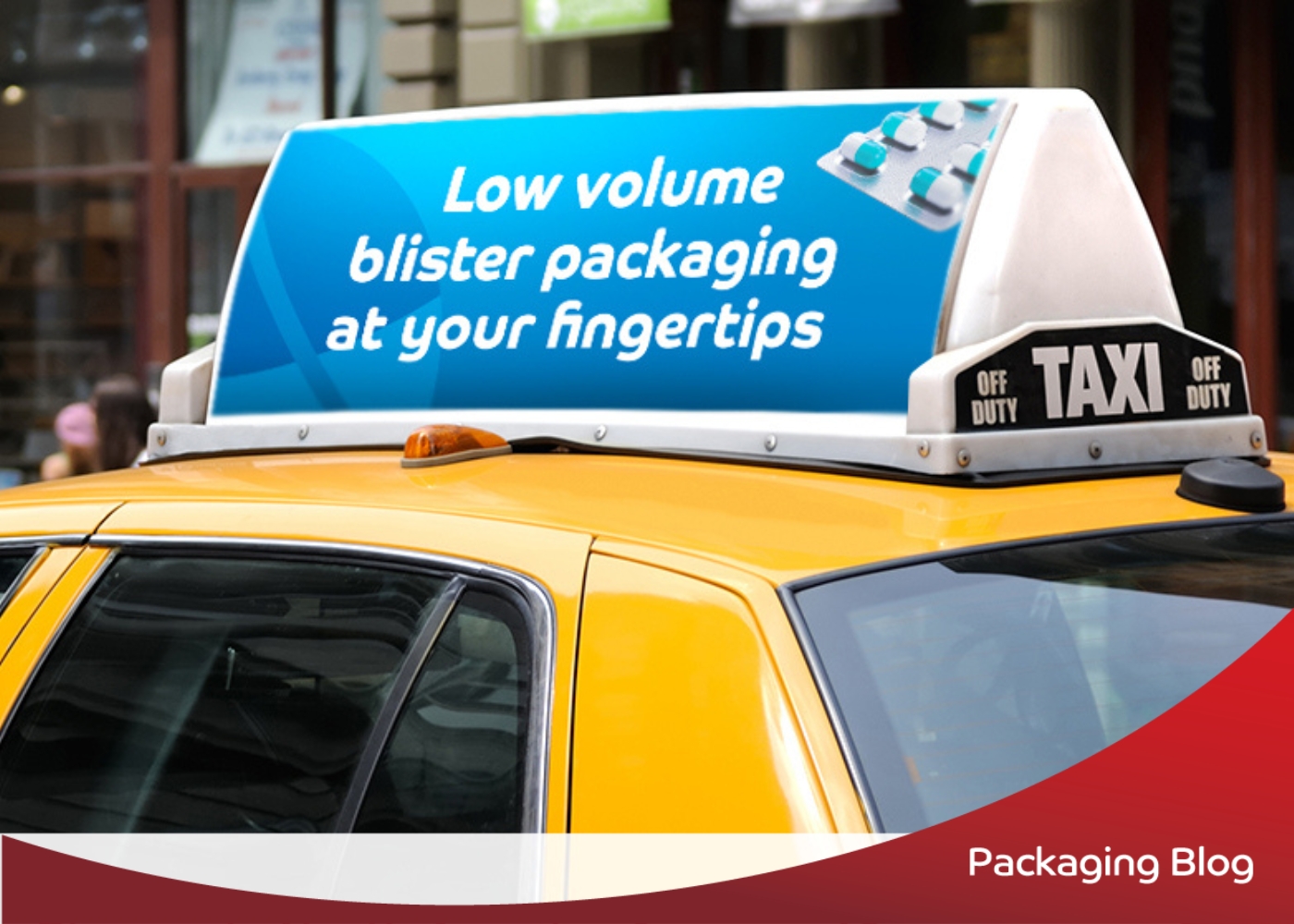 Flexibility in pharmaceutical blister packaging
Flexibility in pharmaceutical blister packaging has become more important to a successful drug manufacturing process. Increased demand for smaller batches of personalised medication has increased the need for flexibility in production. Additionally labs and R&D departments require low volumes of blister packs during clinical trials and stability testing. These smaller quantities can be difficult to justify in a large high-speed production machine when factoring in down time, validation and cleaning SOP's.

Sepha's range of blister packaging machines are designed to meet the unique needs of these small-scale projects. In this blog post we highlight five benefits of our low volume packaging options and show you how these machines allow you to easily plan and budget your projects without interrupting your high-speed blister lines.

1. Increased Flexibility
A lab-scale blister packaging machine gives you the freedom to create as many, or as few, high-quality blister packs as and when required. R&D departments no longer depend on the production schedules of large blister lines and can keep production in-house without the need to outsource to a third party.
Our solutions also provide the ability to test different forming and lidding materials to find the most suitable packaging materials during the drug development stage. This allows companies to explore a wider range of possibilities for pack development and enables greater control of material selection for stability studies. Our machines are capable of working with a wide range of coldform and thermoform materials including PVC, PP, PVDC, COC, ACLAR®, aluminium laminates and all popular lid stocks.

2. Cost-effective Solutions
Our range of blister packaging solutions are flexible, adaptable and capable of handling complex pack designs at minimal cost. As production schedules don't need to be interrupted, time and money is saved as packs can be created as needed without any delays or down time on the production line.
Our solutions can give more control to R&D labs and a small production environment as the manual blister packing machines can be setup and validated quickly. Production can start immediately compared to longer waiting times on fully automated lines.
The machines are easy and fast to setup and require no specialist knowledge to operate. They also have a small footprint and can easily fit in labs and department that are limited on space. The quick and easy tool-less changeover function enables an easy switch between different applications.


3. Blister Pack Design & Tooling Service
Sepha's team of experienced engineers can help with blister pack design requirements and can collaborate to produce a pack proposal design (PPD). A PPD can provide specifications on materials, blister layout, number of cavities, distance between cavities and cavity depth. This is especially useful for customers who conduct clinical trials because it is possible to rationalise the number of different tools needed if the lab needs to package many different products. Our pack design services will help reduce R&D time and minimize delays allowing final product to get to market sooner.
4. Scalability
Sepha design all blister formats with a view to scaling low volume production to high volume in-line production. Our engineers use common design standards and features used by blister line manufacturers.
We collaborate with material suppliers to ensure the materials selected can be scaled to in-line production and work with a variety of blister line types.
Due to the machine control architecture (IPC and PLC) we can provide electronic data storage and replicate the traceability requirements, needed for production, in a bench top unit. This means pharma companies can create a specification of the type of data they wish to collect during the production process before transitioning to a large scale blister line.


5. Enhanced Regulatory Compliance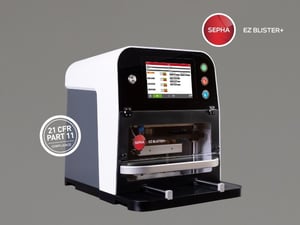 Our latest innovation, the EZ Blister+ has been developed to operate within 21 CFR Part 11 compliant environments. The system offers full traceability and electronic data storage capabilities. Its software capabilities enable the creation of electronic signatures, batch reports, audit trails and other electronic documentation. The EZ Blister+ has a SQL database at its core and has the functionality to provide recipe creation, recipe management, reports and the ability to integrate with factory networks and Management Execution Systems (MES).
Sepha small-scale blister packaging solutions
To find out more about our range of low volume pharmaceutical blister packaging machines, select your choice below:
Interesting links
About the Author
The Sepha blog is an information source for all professionals in the pharmaceutical and medical device industries. It provides in-depth articles and the latest trends and developments in leak testing, deblistering and blister packaging.