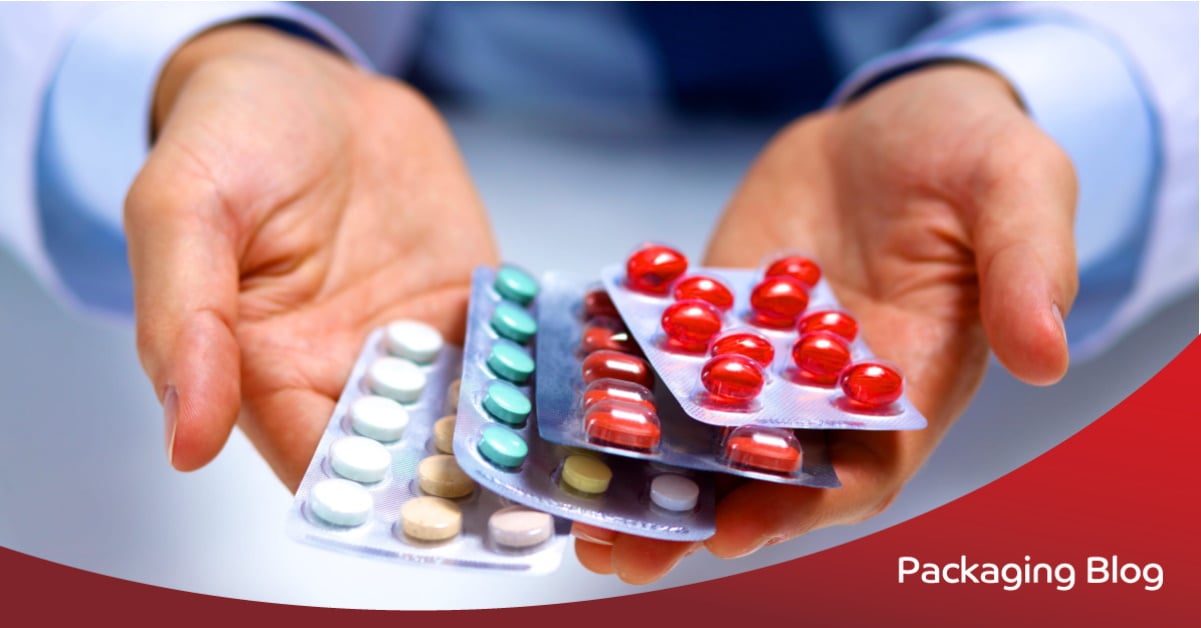 8 Top Tips for achieving a Brilliant Blister Seal
How to achieve a brilliant blister seal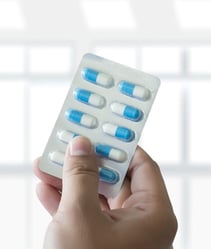 Most pharmaceutical companies around the world rely on blister packs to guarantee the uniformity, purity, integrity, safety and stability of their products. But these criteria will only be met if the blister seal remains intact throughout the product's shelf life.
From four decades of advising pharmaceutical operations on preventing and testing for leaky blister seals, we have amassed a great deal of knowledge around blister pack integrity and how to avoid seal issues.
Here, we share our top tips for achieving and maintaining an excellent blister seal.
#1 Match your packaging materials
Material selection will largely be dictated by a combination of cost and the level of barrier protection that is needed to ensure the stability and shelf life of the product. However, consideration also needs to be given to compatibility of base and lidding materials to guarantee seal integrity. Your material supplier will be able to advise on the optimum combination, but as a general rule of thumb, any lidding foil that is compatible with PVC won't be a match with PET. Also, it isn't possible to seal directly to PCTFE (Aclar) – a speciality coating or PVC layer will be needed to ensure a strong bond with the lidding material.
#2 Maximise the seal area
One of the key pack design principles for ensuring a strong seal is to create the maximum seal area. We recommend that packs should be designed with a minimum of 5mm between each cavity as well as to the outer edge of the card. In addition, sealing across a larger area and then cutting off the excess ensures there are no weak points.
#3 Select your sealing system carefully
The sealing system will have an important bearing on the quality of the seal. Intermittent platen sealing systems require higher pressure and longer sealing times, and tend to seal at a lower temperature because of these longer dwell times. One disadvantage of platen sealing is that it can cause air to be trapped in the blister pockets. Whilst this doesn't affect seal integrity, it does compromise pack aesthetics.
Rotary sealing systems, on the other hand, typically run at higher speeds than intermittent platen sealers, and seal in a shorter time and at lower pressure. Rotary sealers require a higher seal temperature and a different knurl design to achieve effective pocket closure. Due to these characteristics, rotary sealing tends to be the technique of choice for thermoform packs. By contrast, the fragility and larger pocket size of CFF (Cold Formed Foil) blisters means they are better suited to platen sealing.


#4 Optimise your sealing parameters
Each material combination requires specific dwell time, pressure and temperature settings to achieve the optimum seal. But identifying the correct sealing parameters is only part of the sealing equation; the other challenge is ensuring that force is evenly distributed across the sealing surface. Thick steel plates that don't flex and bend coupled with rigid press assembly and geometry are design features that contribute to even distribution of force. In addition, the design of the upper sealing tool should activate the adhesive layer in the lidding material evenly by applying heat uniformly.
#5 Consider knurl pattern
Choice of knurl pattern on the sealing tool plays a role in seal integrity too. Pyramid knurl textures are popular on platen sealed packs, but use a flat top knurl to avoid the risk of rupturing the layers of the materials being sealed. This occurs when either too much or uneven sealing force is applied and the knurl punctures the lidding foil.
#6 Maintain sealing plates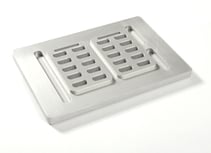 Anodised aluminium plates will need to be stripped and re-anodised from time to time to maintain sealing performance. This will need to be done more frequently on blister packaging machines running printed materials as build-up of ink can distort the knurl pattern by preventing the upper and lower sealing tools from interlocking properly, leading to areas of weakness across the seal and micro-channeling.
#7 Perform pack integrity testing
Pack integrity testing should be deployed to verify the strength of the seal, check for capillaries in the seal and look for defects in the material caused by the packaging process.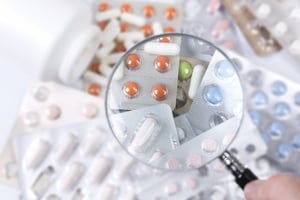 There are a number of destructive and non-destructive pack integrity tests available. These vary in sensitivity, technology and cost, and include blue dye, helium trace gas, force decay and laser/vision deflection. The method most widely adopted by the pharmaceutical industry is the traditional blue dye test, due to its low cost and ease of implementation. However, it is messy, subjective and wasteful, which has encouraged manufacturers to look towards more technologically advanced options. Camera-based integrity testing offers pharmaceutical packaging operations increased efficiencies by utilising non-destructive techniques as part of the process.
#8 Consider post-production processes
Whilst pack integrity tests will verify the seal quality of the blister before it leaves the line, consideration should also be given to any processes the pack will be subjected to after this stage. Some medical device blister packs, for example, are sterilised via gamma radiation, which in some instances can compromise seal integrity.
Sepha Solutions
Founded in 1980, Sepha has established a global reputation for innovation and development of specialised, high-quality equipment for use in the manufacture of pharmaceutical blister packs, parenterals, medical devices and healthcare products. We offer a range of small scale, high quality blister packaging machines and medical device packaging solutions capable of handling all thermoform and cold-form materials.
The EZ packaging range offers high quality packs for all requirements including child resistant/peelable blister packs, medical devices and monitored unit dose packs. Learn more about our packaging solutions that are flexible, adaptable and capable of handling complex pack designs at minimal cost.
About the Author
The Sepha blog is an information source for all professionals in the pharmaceutical and medical device industries. It provides in-depth articles and the latest trends and developments in leak testing, deblistering and blister packaging.